SEMO Walk For MS
May 07, 2022
8-10:30AM
REGISTER AS A VENDOR
Help your community raise awareness for a great cause, supporting those impacted by MS! There is no better way to support those impacted more than giving them your time while also advertising your own business.
Includes: 10X8 Booth area. All vendors must provide their own table, and all other supplies.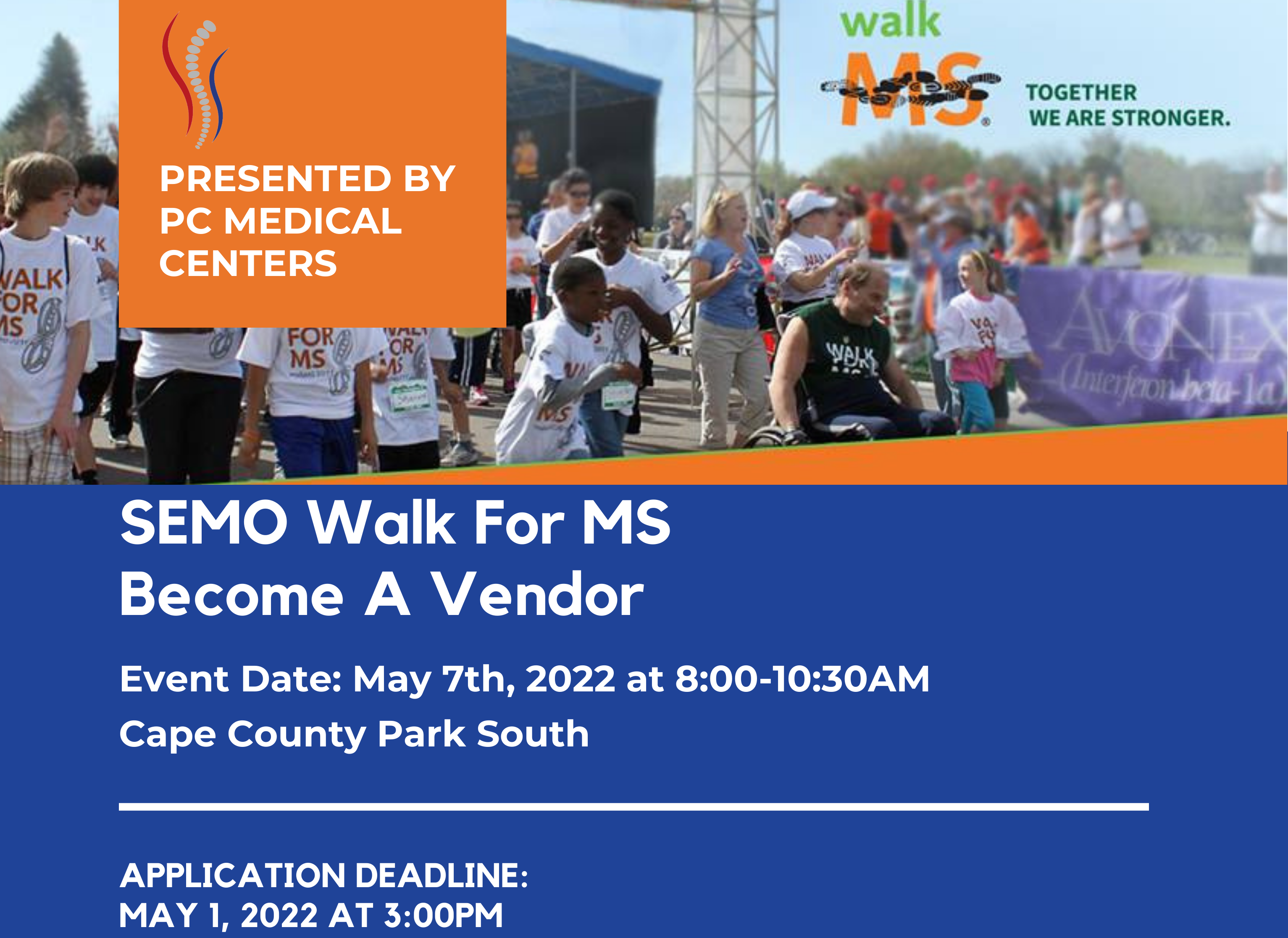 Instructions to register:
Fill Out Registration Form
Fill out contact details to register for the event.
Event Director
SEMO Walk For MS Event Director is Brittany Simpher with PC Medical Centers. She can be reached at brittany@pcmedicalcenters.com for any additional questions.
Announcements
You will receive updates and announcements via email for all vendors!
Register Here:
Submit your registration form here. Once form has been submitted, you will receive a follow-up email with instructions on your involvement for the event!